Chamindra de Silva (Engineering and Computer Science, 1992) was born in 1974 in Colombo, Sri Lanka. Before coming to Magdalen, he lived in Oman, Singapore, Papua New Guinea, and the United Kingdom – a truly international childhood. One key childhood influence, however, was the British built Aquarius computer that his father bought him when he was 10 years old. As a result of this gift, he gained a passion for computing and programming, teaching himself several programming languages at a young age.
This passion for computers and technology would go on to have a large influence on his life. It led him first to Magdalen, where he honed his skills learning from experts such as Dr Brian Bellhouse (profiled on this site), Dr Oege de Moor, Dr George Milligan, Prof John Gregg and Chaplain Rev Dr Michael Piret in college. Later, these skills and values acquired in college became crucial to his later working life in the software industry.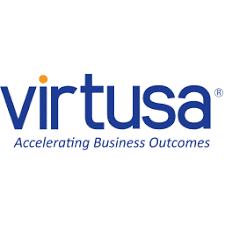 Virtusa:
After graduation, Chamindra first worked as a software engineer at IBM UK before returning to Sri Lanka to join Virtusa, a Sri-Lankan start up with only 18 employees at the time. As an intern, his first task was to research what was then an entirely new development in IT, namely 'the Internet'.
Quick to adapt to the power of this new technology, Chamindra developed some of the company's first few web applications for clients and soon became a Unit manager. In the early days, his work helped Virtusa to expand at a critical time for the industry into the lucrative North American market. Indeed, Virtusa went from strength to strength. It is now a 20,000+ strong firm listed on the Nasdaq stock exchange and has particular expertise in Digital Transformation and Product Engineering.
Whilst working at Virtusa, he got involved in Open Source Software development and was an early contributor to Apache Web Services and many Open Source initiatives in Sri Lanka.
Disaster Management:
In 2004, the Asian Tsunami struck and was an emergency on an almost unprecedented scale, affecting 220,000+ people in Sri Lanka and 13 other neighbouring countries. The relief efforts were supported globally and the Sri Lankan IT industry was no exception. Efforts were made to develop a disaster management system to aid response efforts. Called Sahana (which means relief in Sinhalese), the system that was developed included modules to help find missing people, manage aid, find shelters/camps, and coordinate the work of humanitarian organisations effectively.
The Sahana Free and Open Source Disaster Management System:
Chamindra was a volunteer software project lead in the Sahana project, and used the expertise he had gained from both Magdalen and the world of social entrepreneurship to vastly improve the software and consequently relief operations. After the relief operation had finished, he also realised that such software would be useful in future emergencies. Chamindra therefore took a sabbatical and developed Sahana into a fully independent disaster management system that could be easily adapted. Since its introduction, it has been used now for disaster response for over 20+ disaster response efforts globally often with the government including Haiti, the United States, China, the Philippines, Peru, India, and Pakistan. In addition, it has also been deployed for disaster pre-preparedness by organizations such as the Red Cross and UNDP.
He has proved that effective software development can help save lives. The project won many awards including the award for social benefit from the Free Software Foundation. An award it inspired and which was won first by Wikipedia.
In early 2009, the directors of the Lanka Software Foundation decided to allow Sahana to spin off into its own organization. The Sahana Software Foundation was established in 2009 as a 501(c)3 non-profit organization in the State of California to serve the needs and requirements of a diverse group of customers. Chamindra played multiple roles in the Foundation on the board as Director, Secretary and CTO. Today, he continues to play a pro-bono role as a director on the Sahana board.
After his long 4 year sabbatical building Sahana, Chamindra returned to Virtusa, where he continued to contribute to projects of social benefit. Wanting to continue to work in areas of applying software for social benefit, he lead a CSR program for Virtusa called TechReach that put Virtusa's engineering skills and talents into projects of social benefit. These projects included developing products for education and digital reach such as OLPC and Akura, an Open Source School management system given freely to schools first in Sri Lanka.
Rehabilitation:
Following the conclusion of Sri-Lanka's three-decade long Civil War in May 2009, there was an urgent need to rehabilitate thousands of ex-combatants. The Bureau of Rehabilitation (BGCR) was given the task of retraining and reintegrating 9,000+ ex-combatants from the Liberation Tigers of Tamil Eelam in order to contribute to sustainable peace, security, and the long-term development of the country. The ex-combatants ranged in age from about 14 to 60. Some had no education; others were professionally trained. Some had no skills except for that acquired for warfare.
RMS & Techreach: Post-Civil War
The BGCR required assistance with IT infrastructure to conduct training programmes and match available training programmes to rehabilitees' skills and abilities. Virtusa donated a digital learning centre and Virtusa developed a software application, the Rehabilitation Management System (RMS) to assist the BGCR in effectively managing the rehabilitation process with accountability to ensure all rehabilitees had a systematic and effective path for reintegration to society.
Chamindra played a key role in providing this support, developing a software system that helped to maintain rehabilitee data, match training programmes to rehabilitee skills and abilities, and track rehabilitation progress in a systematic way.
Future Work:
In the future, Chamindra would like to continue to combine his entrepreneurial work at Virtusa with social development projects. He is presently working in London as a Vice President, Engineering, and leads the design of the Open Innovation Platform.
This platform, which recently won a prestigious Gold Stevie award, has been described as a game changer in digital disruption. It aims to promote a culture of innovation by creating new business models and unconventional revenue streams between banks and FinTechs and has also been deployed around the world to address issues such as the digital divide and financial inclusion.
Throughout his career, Chamindra has demonstrated the positive effect that businesses can have on society and the impact that social entrepreneurship software can have to support communities in need.